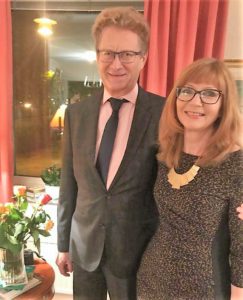 Together we are at the best. My wife Ann normally taking the photos except this one. She normally works with publications and webpages and the editor claims she has an extraordinary eye for good photos. Ann also does the Photoshop editing.
My wife and I both have Munskänkarnas wine degree 2 betyg. The teamwork is valuable also at tastings. Ann really has a good nose for tasting.
Eric Stein writes the text, also takes photos and does the presentations and tastings.